We help people realize their dreams!
Everything we do aims to support consumers in making major purchasing decisions. We do this by visualizing product offerings in a simple and intuitive way and allow customers to tailor their choices.
Working at Spark Vision
At Spark Vision, you either work with our in-house products or with custom adaptations. All production is carried out in-house, either in a product-focused team or in a customer-centric team.
It is important that you like to work collaboratively, so that you can deliver well thought-out and effective solutions together with your colleagues.
We have a flat organization and you have an opportunity to influence technology choices for our future products.
Benefits
Work-life balance

We always try to plan so that your tasks can be solved in 40 hours per week. You have flexible working hours and good opportunities for remote work. We do regular follow-ups to ensure realistic work-loads.

Cutting-edge products

You work with visually stunning, high-profile applications that are used and loved by some of Europe's most successful companies. We solve problems that anyone can relate to. You can easily show and explain to your friends, your mother-in-law or your next date what you are working on!

Pension and insurance plan

You are covered by our corporate insurance policy. The plan differs depending on your location, but generally, it includes a competetive pension provision, a generous healthcare allowance and private healthcare insurance!

Ergonomic work-place

Good ergonomics makes the workplace more productive. Our office is regularly frequented by an ergonomics consultant, and we provide you with a top-notch chair, a height-adjustable desk, a top-quality monitor and any other ergonomic aid you may require. You can relax and let your creativity flow. A classic win-win!

Wellness contributions

For Spark Vision, the well-being of our employees is key. That's why we offer a wellness allowance to cover spendings for work-out, massage therapy, and similar. Each year, we also offer free vaccination against the seasonal flu. If we all stay healthy, we all get happier!

Social Activities

We like to socialize, both during and outside of working hours. For example, we have the Tuesday coffee break and one common lunch together each month. The Spark Summer Summit is our annual get-together where we share experiences, build bridges across our global team and celebrate our success!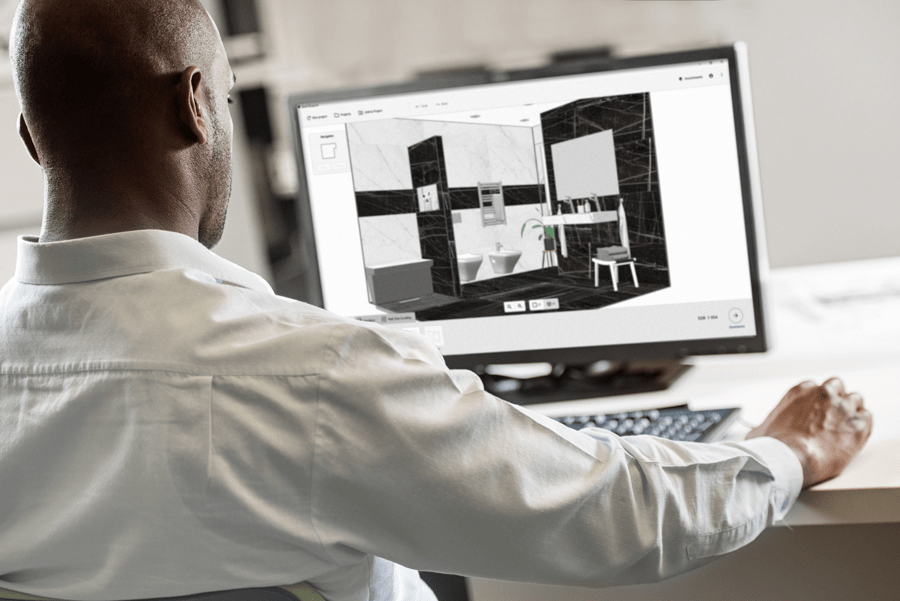 Why do customers choose Spark Vision?
We help our customers increase and streamline their sales by constantly giving them new and better tools in the sales process. Our key competitive advantage is the unique user-friendliness and the speed of use.
With our solutions, customers get the opportunity to present a customized offer to each individual end-consumer, which gives them an important competitive advantage and help them close bigger sales, quicker.

Read more about us at www.spark-vision.com
About Spark Vision
Spark Vision is an innovation-driven company that is constantly looking for new and better ways to solve our customers' needs. Our applications stand out through beautiful and realistic images and a very intuitive user experience.

After revolutionizing the way cars are presented and sold digitally - in car showrooms and online - we are now fundamentally changing the sales process for the tiles, bath and kitchen industries.

Click here to read more about Spark Vision and our products.
Already working at Spark Vision?
Let's recruit together and find your next colleague.